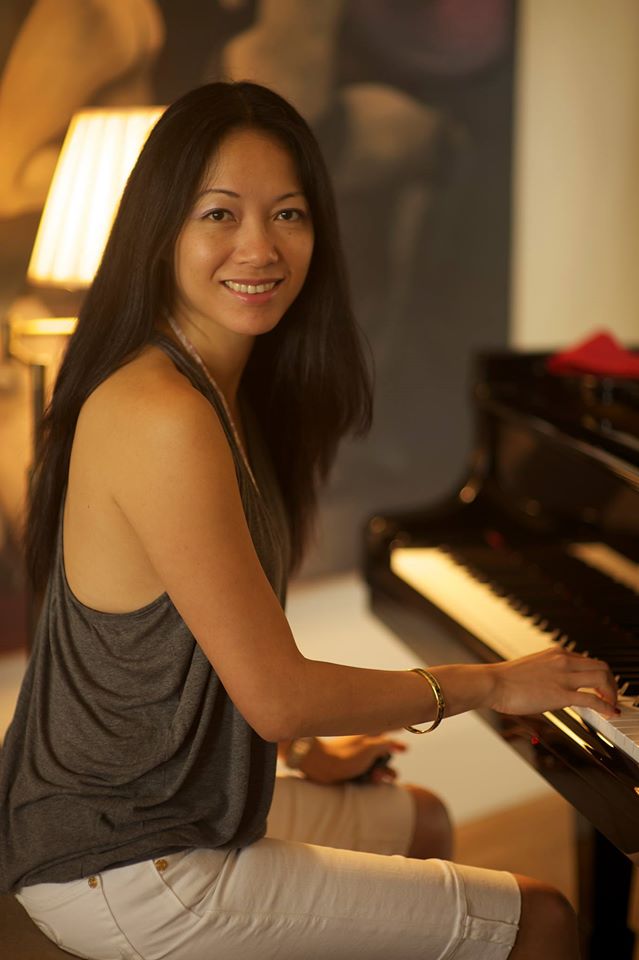 I would love to share some thoughts about learning with you. When I first moved to England 12 years ago, I had a few months before enrolling into Cambridge University. So I decided to take on some hobbies in order to understand 'British culture' properly.
The two courses I picked up were playing bridge and cello. I took those lessons diligently. I lived in Dockland (east London) at that time but my cello teacher lived in Holland Park (west London). Three times a week, I carried my massive cello on my back in the bus then on the tube for this long commute. The reason I chose cello was because I really wanted to be able to play Bach's Cello Suite. Three months after I went into my first lesson, I started playing my favorite prelude from Bach Cello Suite No 1. It was pretty clumsy but I was rather pleased.
A few years ago I decided to learn piano—an instrument I loved but had never learned previously. My Japanese teacher Kan was gentle but strict type. I worked so hard but rarely heard compliments from him. A few people teased me—you are too old to start the piano! I ignored them and carried on learning. I was not there to develop my musical career; I wanted to learn piano because it is a beautiful instrument.
This piece was recoded 3 and half months into my piano study. It's far from perfect but at least I can play one of my favourite pieces without relying on Spotify or iTunes. My entire life is motivated by fulfilling curiosity and tackling challenges (I know many of you are like me). I have gone a long way to try to learn everything properly, effectively and quickly. I did not have the opportunity to start learning English, French, cello, piano, skiing (I do off-piste and heli-skiing), rock climbing, scuba diving, paragliding, mountaineering, bridge, swimming, weight lifting, yoga, tennis, horseback riding, sailing, or clay shooting until I became an adult. And now I am proud of everything I learned and enjoying everything I do.
I have another long list of 'to learn' and I am very keen to get a move on to try them. I came across many wonderful (and some mediocre or dreadful) teachers in every endeavour I was pursuing. It is evident that having a great teacher or/and method is the key if you want to master any skills. I hope my effort in creating Chineasy will give you a chance to appreciate the beauty of Chinese culture and language. I want you to see what I see, to read what I read, and to enjoy what I enjoy.